Heritage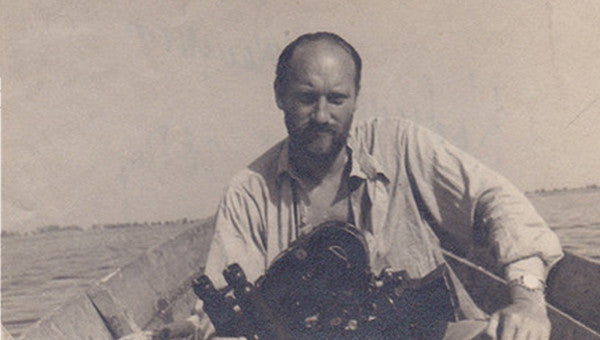 ​Nomaterra's adventurous heritage stems back to 1909, the year the famous Polish wildlife and nature photographer, film director, and naturalist, Wlodzimierz Puchalski, was born. Agnieszka's cousin from her mother's side, Puchalski created almost 60 nature films and captured thousands of photographs, many of which won awards. He would at times go days without eating, hiding in a shed to capture the right photo of a hatching young. He coined the term "bloodless hunt" to describe "hunting" wildlife with the camera. He loved traveling to untouched places in the world, and even found his way to Antarctica a number of times. He stationed himself in the Polish research station on King Island in Antarctica and photographed raw polar landscapes as well as his beloved wildlife. He was one with adventure, and his legacy will continue on through the Nomaterra brand – marrying adventure with artistry.
Agnieszka's grandfather also worked as a photographer and traveled all over Poland, shooting from great heights to take amazing landscape shots. We share with you their adventures through pictures in our "gallery."
We look forward to trekking in their footsteps and beyond, expressing the exploration and inspiration of locations we love, through a different art, perfumery.
Get personal & follow us
INSTAGRAM
[powr-instagram-feed label="Homepage Feed"]